Working...

Arickaree / Woodlin vs. Fleming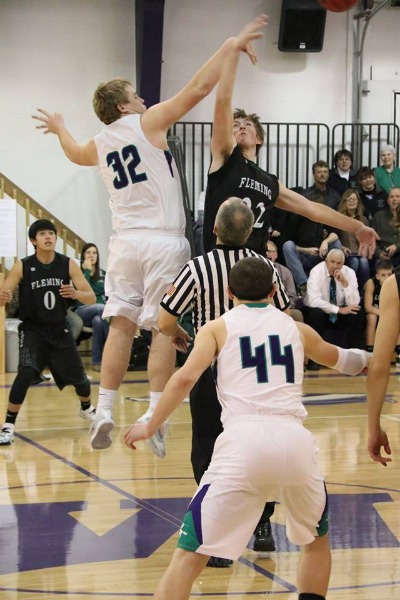 On Friday, January 4th the Arickaree / Woodlin Basketball teams hosted the Fleming Wildcats at Woodlin. The Indian / Mustang girls got off to a great start outscoring the wildcats 14-13 in the first quarter and 12-11 in the second to lead 26-23 at half. The Wildcats were able to rally in the second half though outscoring the Indian / Mustangs 17-13 in the 3rd quarter and 18 to 6 in the fourth. The final score was Fleming 59 - Arickaree 45.
The Indian / Mustang boys took the court for next game of the evening. The game was close for the first quarter with a score of A-W 13 and Fleming 10, but after that the Indian / Mustang boys took off outscoring their opponent 23-8 in the second quarter to lead 36-18 at the half. The wildcats were never really able to get back into the game after that and the Arickaree woodlin boys team eventually won their non-conference matchup 63-34.